Mar Negro Originals
We visited the Casa da Avenida in Setúbal where the originals from Mar Negro (Planeta Tangerina, 2023) were displayed as part of the Festa da Ilustração de Setúbal 2023.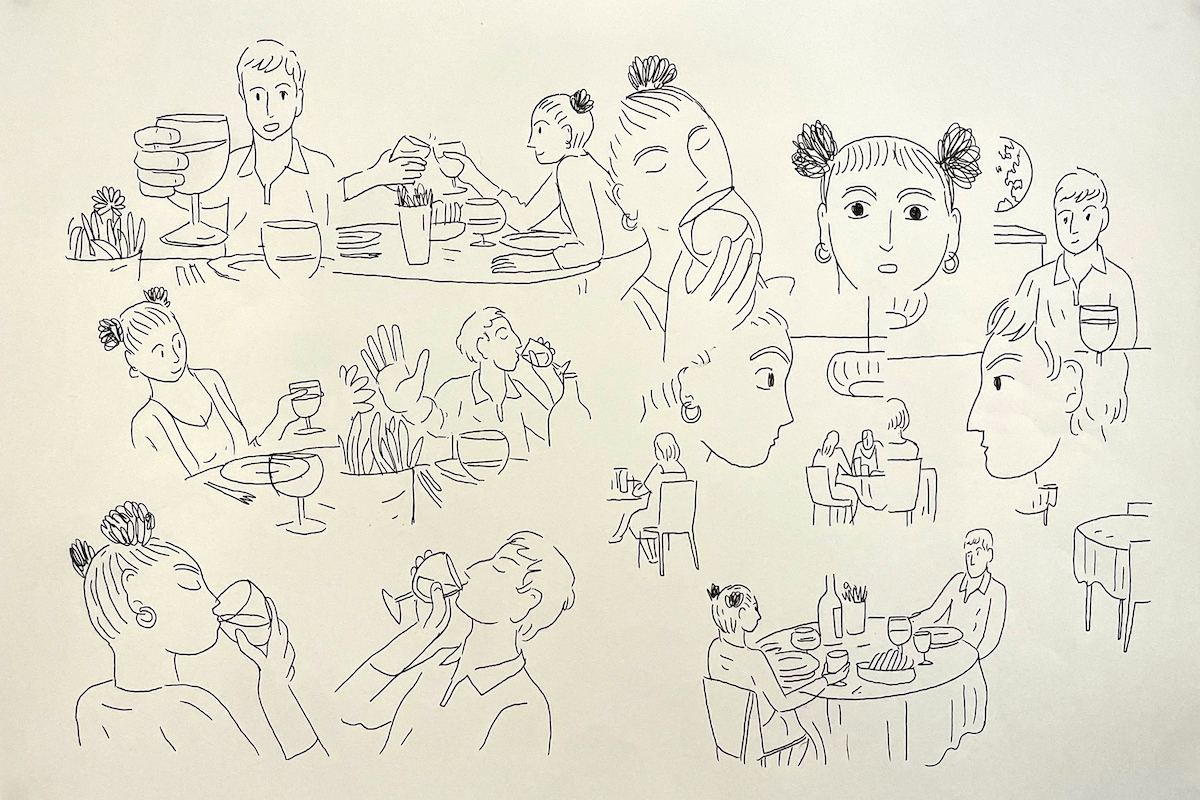 Mar Negro is authored by Ana Pessoa and Bernardo P. Carvalho, it's the second time they come together for a graphic novel, the first being Desvio (Planeta Tangerina, 2020).
Where Desvio, a great book, was contemplative and slow-moving, with tedium as one of its main themes, Mar Negro flows at a quicker pace, it's dynamic, and immersive.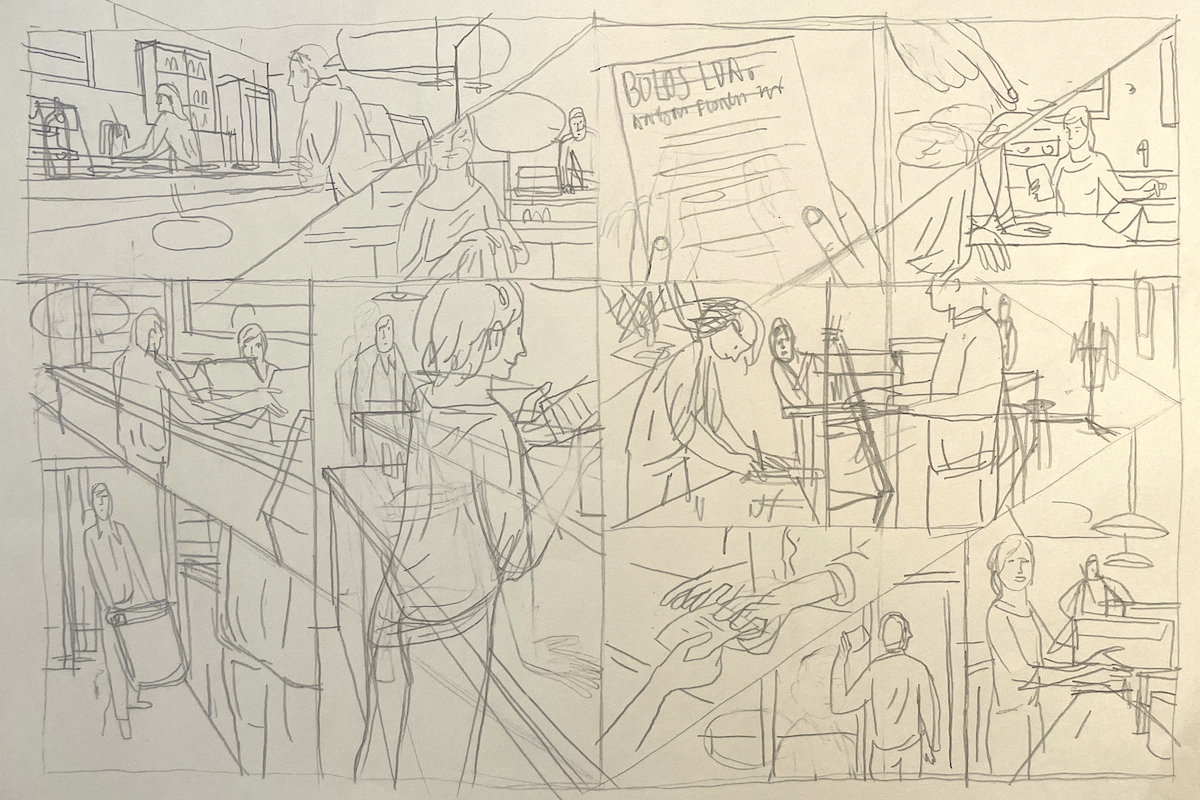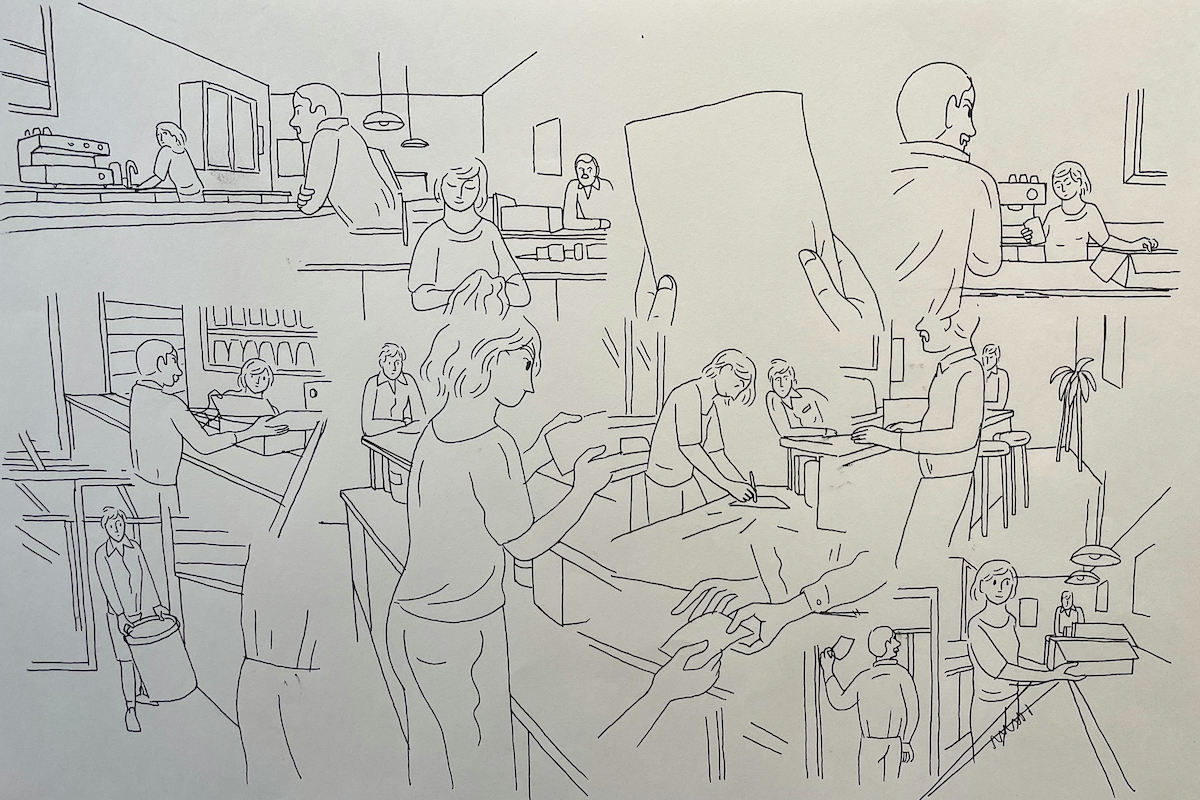 This well laid out exhibit shows us the pencil sketches of each spread. They are very dynamic, quickly drawn and at the same time full of detail. It's a real pleasure to see these. It's apparent that there is already a great amount of thought and work that was done before these sketches.
Shown next to the pencil drawings are the final line drawings that came out of them, the clear synthesis of all the thought and work that came before. They are beautiful spreads, dense with context and movement, and with great fluidity.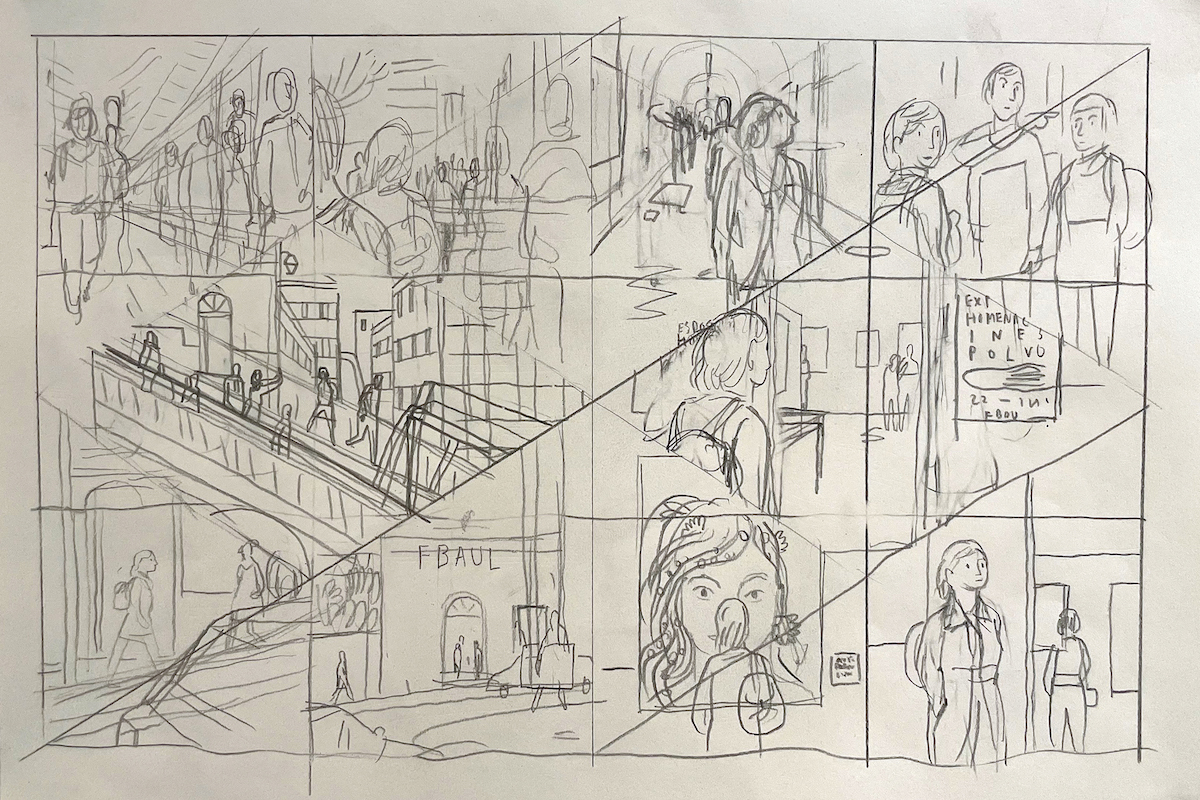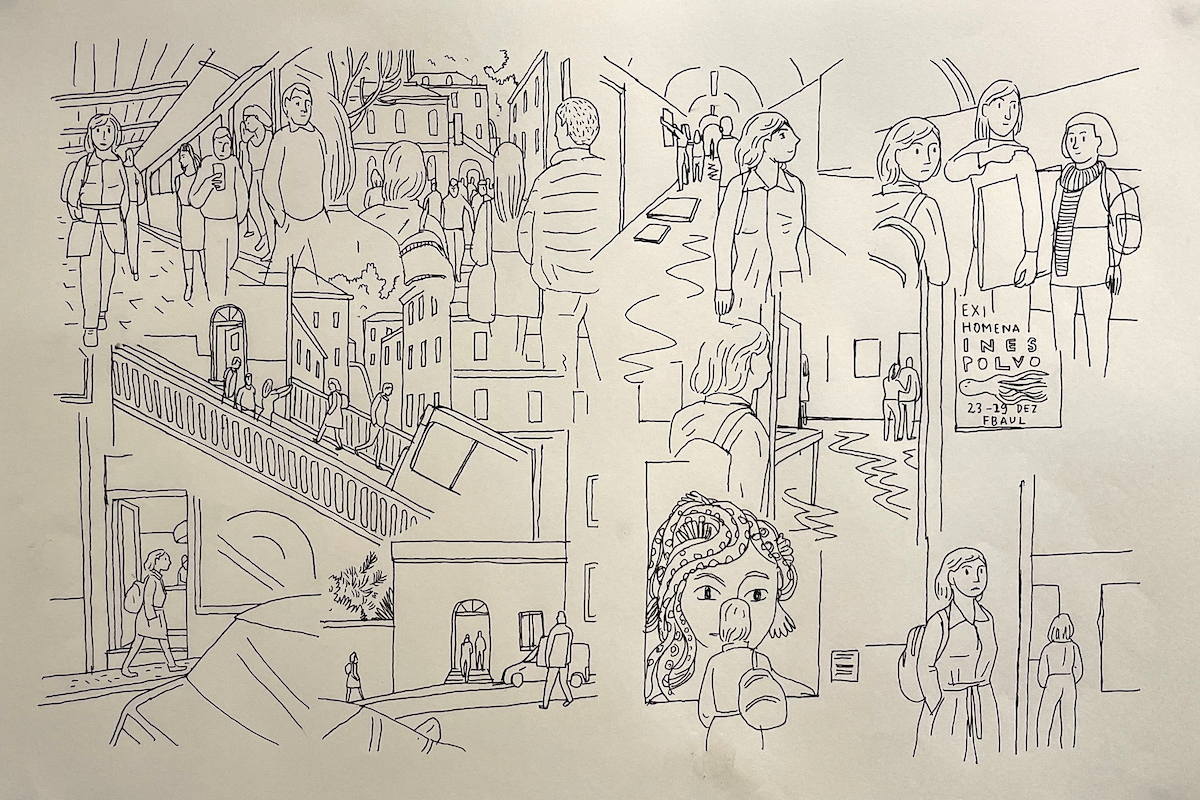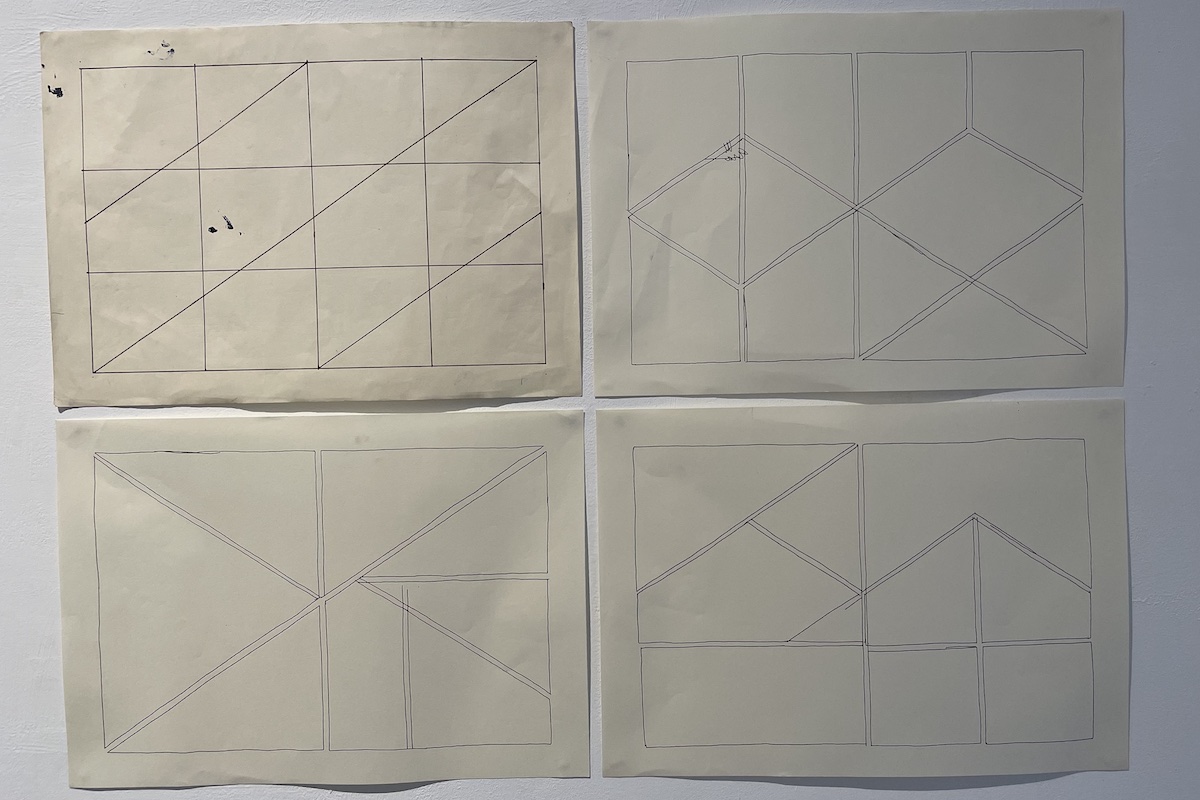 The compositions are all created on the simple structure of 3 vertical, 2 horizontal and 3 diagonal lines. The diagonal lines are used brilliantly, like cuts in a film, engaging us with changes in movement and perspective.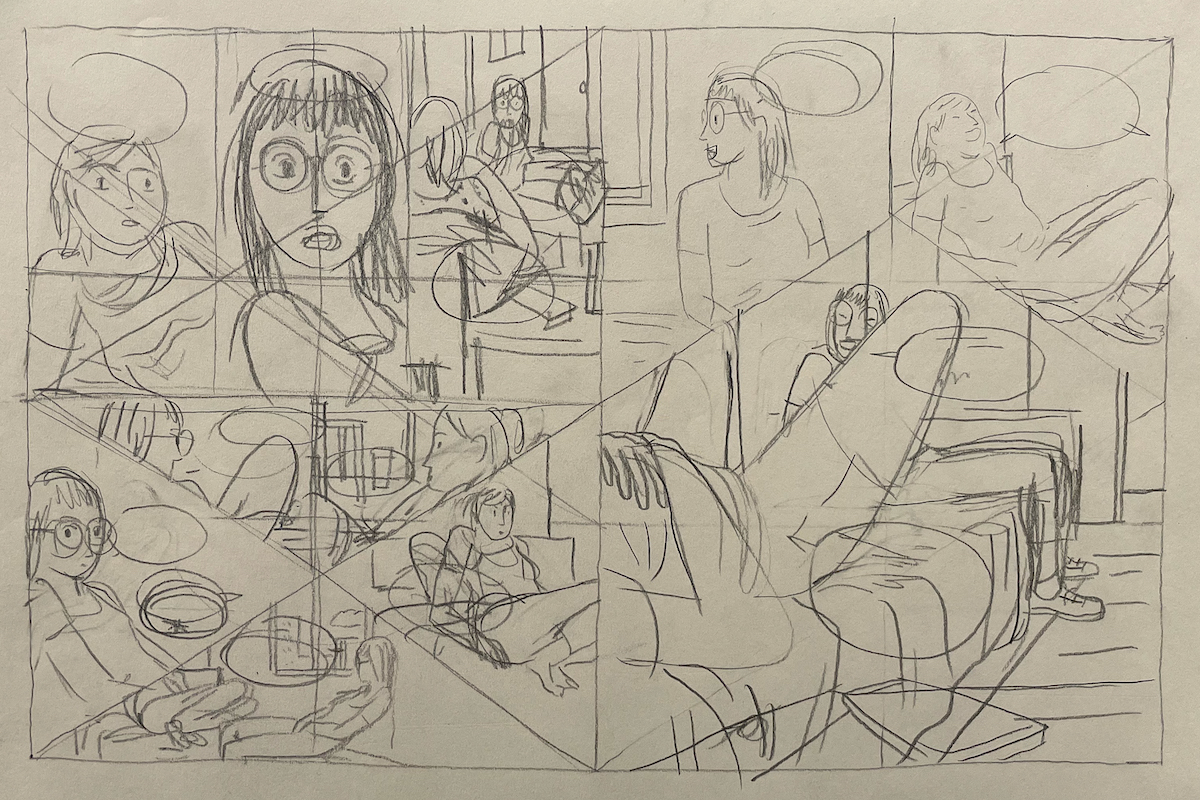 Though the book has two authors it's impossible to see a disitnction between each one's work. It's an extraordinary example of two minds working as one. And the outcome is incredibly good.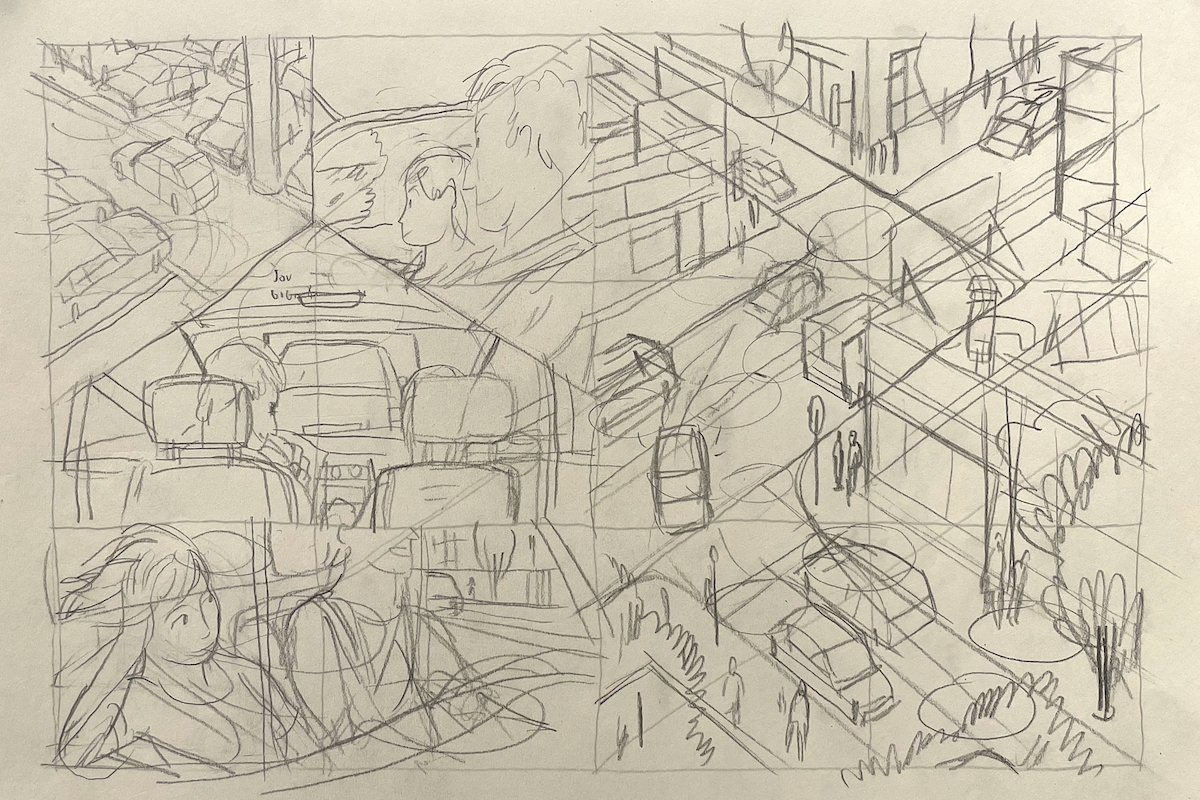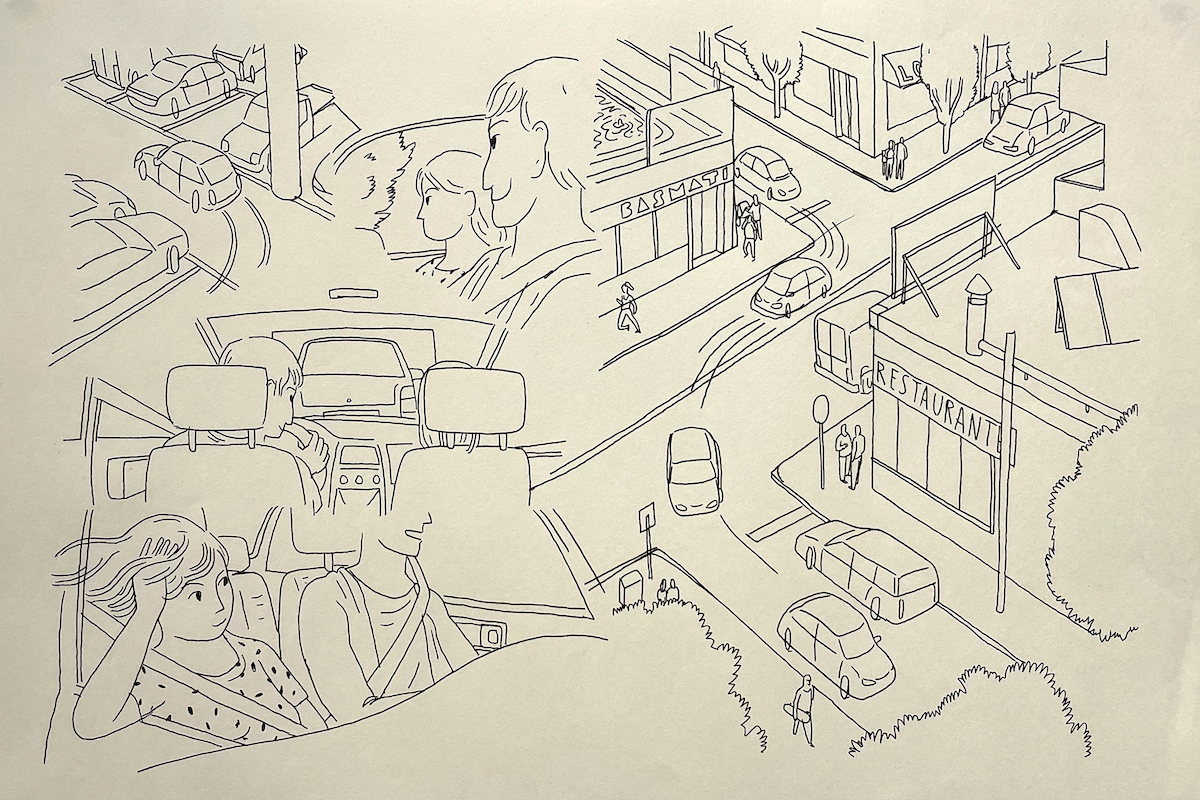 Bernardo P. Carvalho is one of the founding members of the Publisher Planeta Tangerina. His work is characterised by an amazing drawing talent and the constant experimentation with new ways of representing. One could say of him that every new project, rather than a continuation of his work, is a whole new beginning.
Ana Pessoa is the author of many books published by Planeta Tangerina and translated in several countries. She's a remarkable writing talent for adolescence, writing about this period of restlessness and discovery with authenticity and candor. She also writes for children, always in a direct style, and with an extraordinary ability with words and language.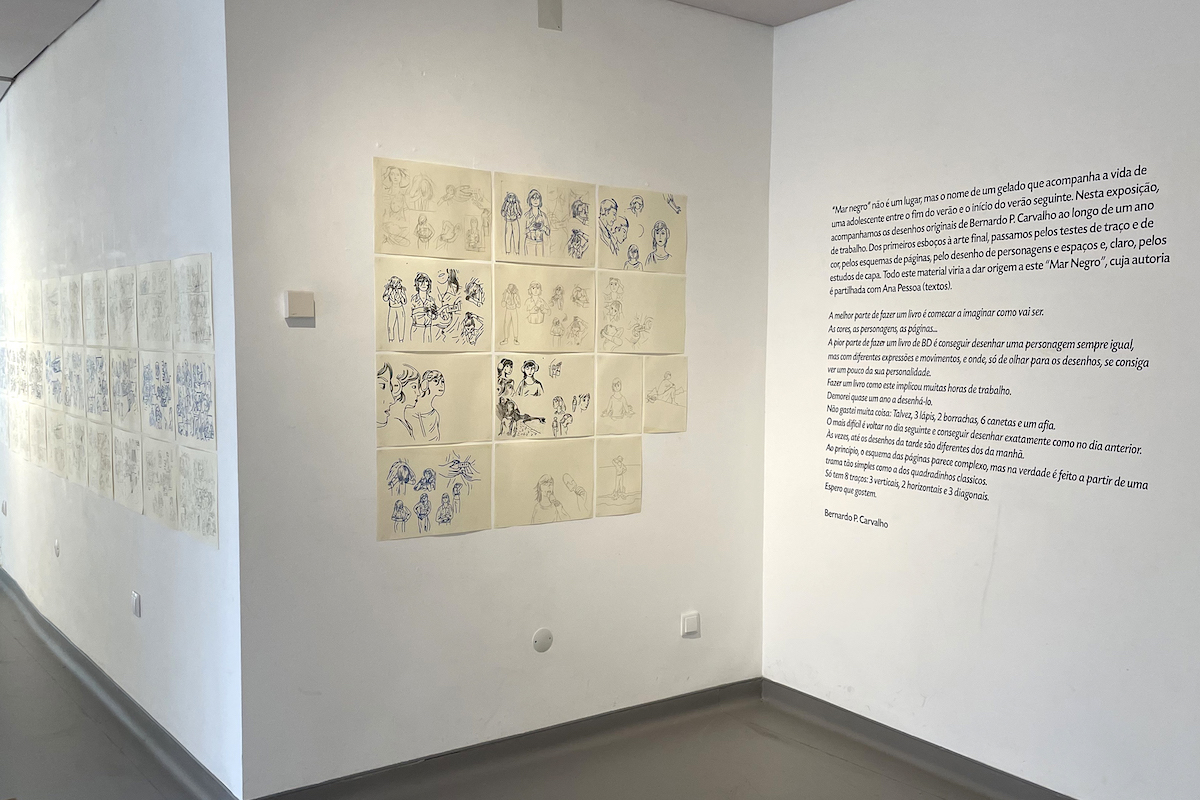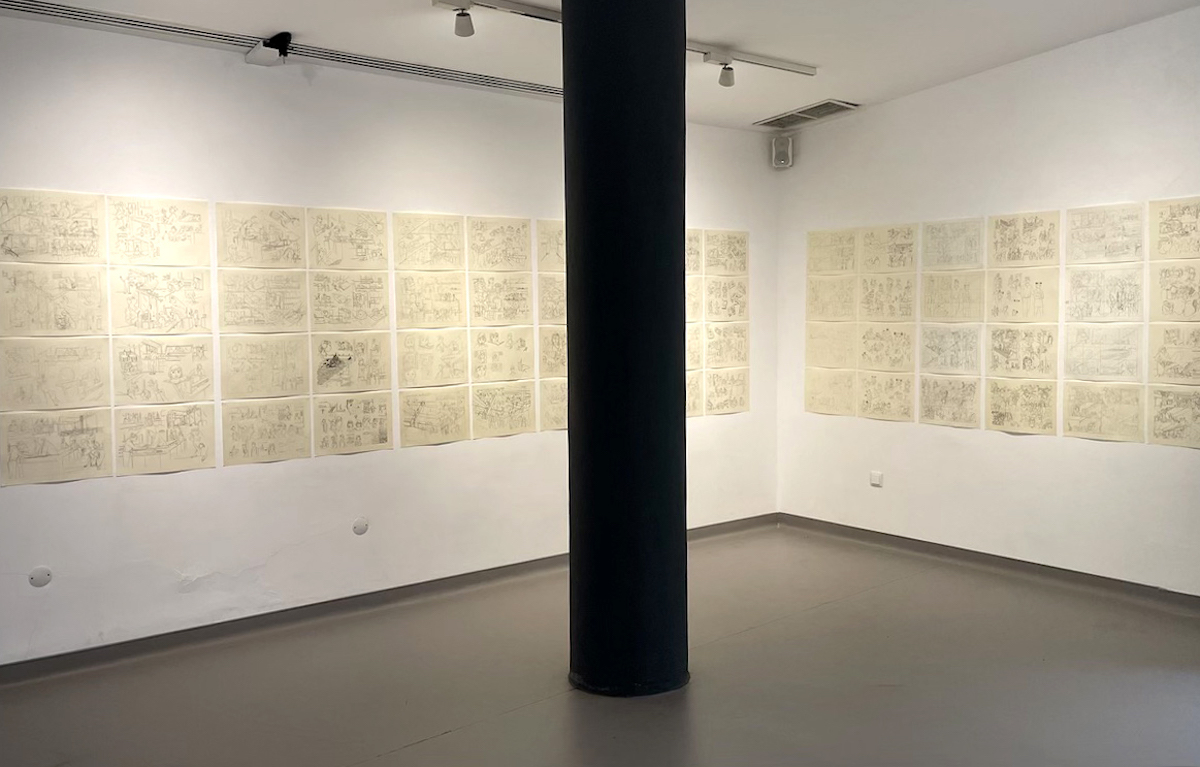 Casa da Avenida, which hosted this exhibition, is a gallery and cultural organization in the center of Setúbal that produces and disseminates art. It is very special both for its programming and for the architecture of the building.
The Setúbal Illustration Festival is an event organized by the Setúbal City Council since 2014, dedicated to illustration and its authors.
Mar Negro is part of the "Two Steps and a Leap" collection by Planeta tangerina. It's the 100th book by this incredible publisher.