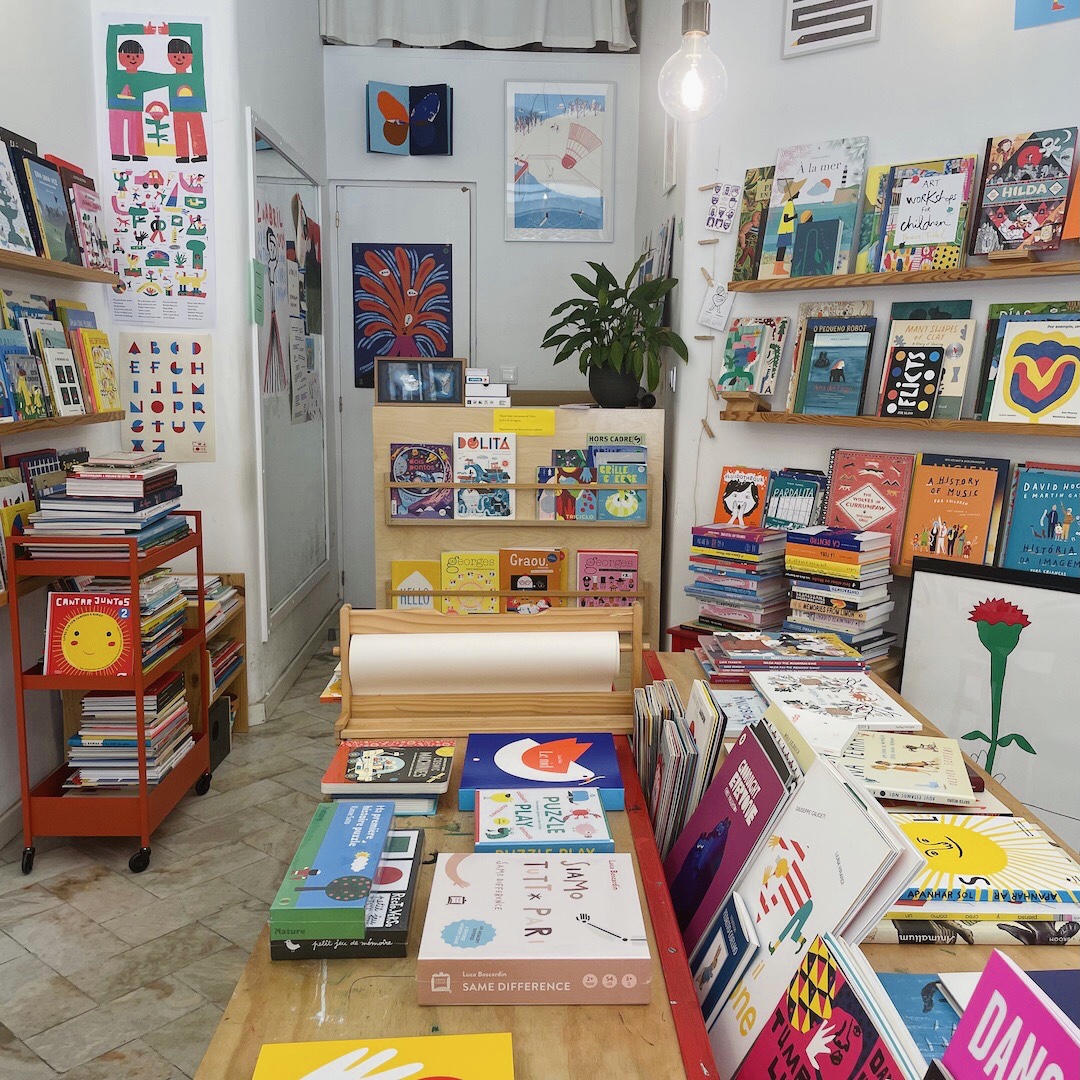 It's a Book Livraria Oficina is a small bookshop in Lisbon, Portugal where you can find the very best books for children, young and old, and participate in great workshops designed and run by some of their authors.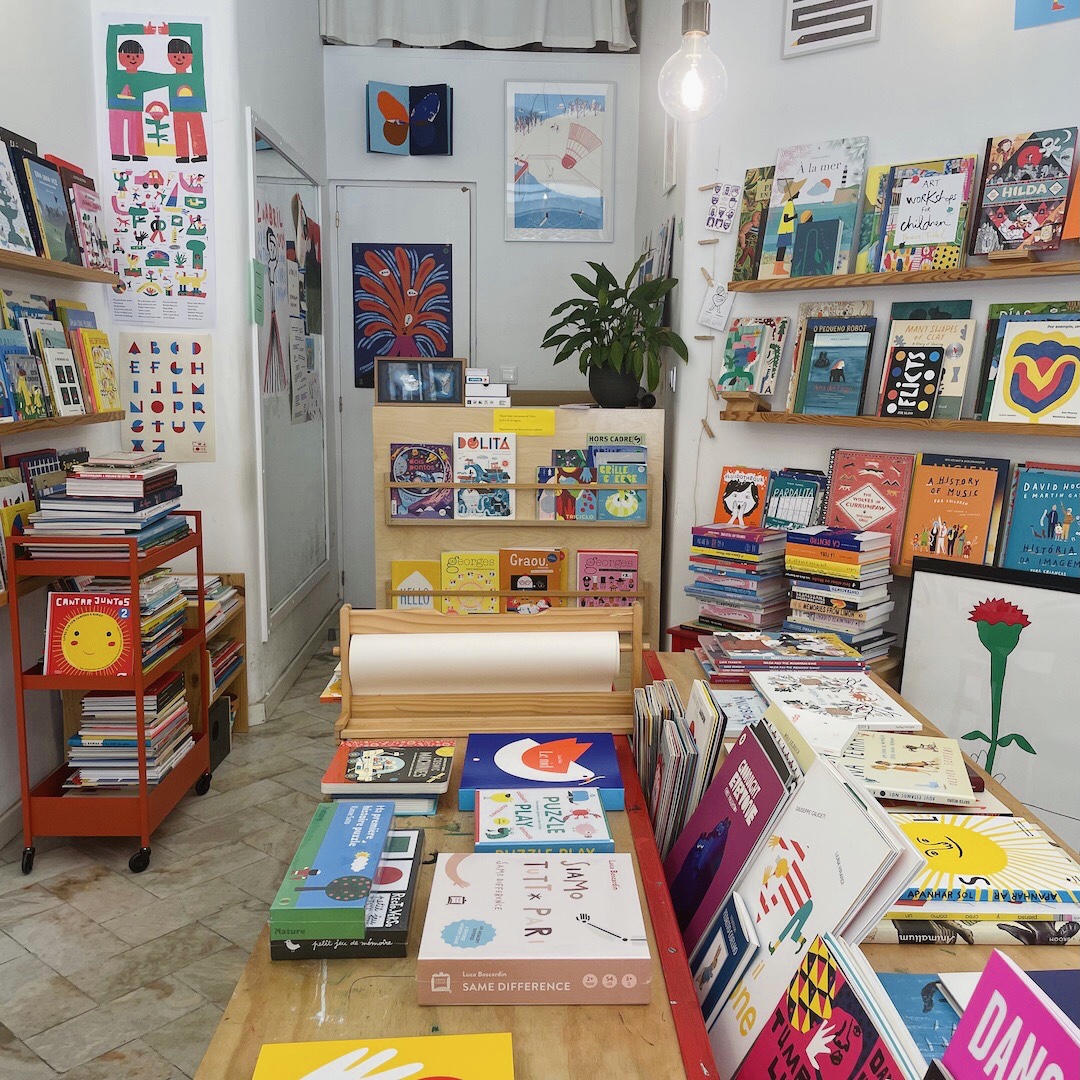 It's a Book was started by Joana Silva and Antonio Alves who met in 2010 and quickly discovered they had a mutual love for children's books. From several trips through Europe where they established contacts with publishers and brought home suitcases full of books they built up a wonderful collection, including special titles from iconic publishers like Corraini in Italy and Les Trois Ourses in France. It's a Book opened in november of 2016.
It's a cheerful place where you are greeted by hundreds of books from wall to wall, and a very helpful and informed bookseller. You'll find a complete selection of all the best books from the best publishers in Portugal, France, Italy, Spain and the UK. We also host a diverse program of creative workshops run by leading illustrators and/or talents from other areas.
With this online store we aim to give you the same helpful access to the most wonderful books. We're always in easy reach for any personalized assistence you may need. All the books that are displayed on our site, unless indicated as Sold-out, are in stock and ready for shipping on the next business day after your order.